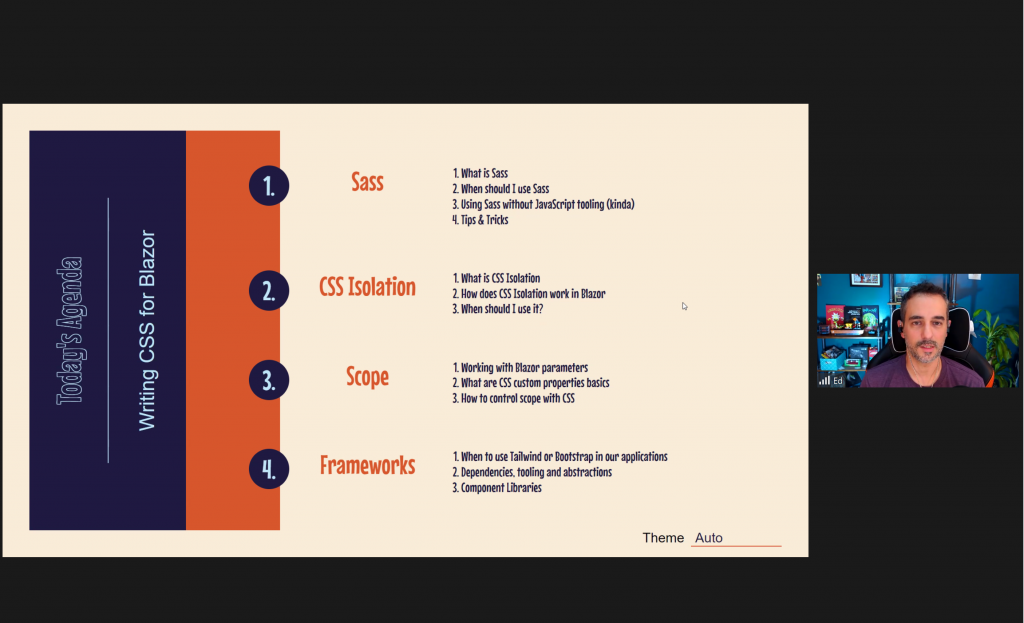 Does your CSS code remind you of an episode of Hoarders? In this session we'll look at how to and when to use Sass or CSS Isolation with Blazor. We'll explore techniques to build modular and intelligent CSS.
Thursday September 21st 6:00 PM GMT -7
https://www.meetup.com/azxplatform/events/295986637/
Speaker:
Ed Charbeneau: Ed is a Microsoft MVP and an international speaker, writer, online influencer, a Developer Advocate for Progress, and expert on all things web development. Ed enjoys geeking out to cool new tech, brainstorming about future technology, and admiring great design.
Agenda:
Welcome & Announcements

Speaker Intro

Presentation

Questions & Answers
Recording:
Relevant Links: