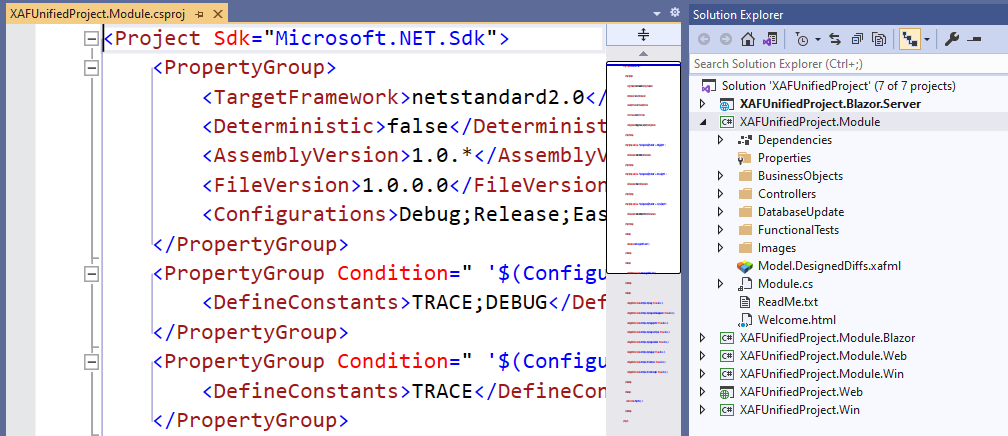 The new XAF Blazor UI has all the community going crazy and doing all sort of cool projects. If you have read the XAF Blazor FAQ you know that:
"The wizard does not currently support the capability to add Blazor UI projects to existing XAF applications. To re-use your existing business model, platform-independent controllers and Application Model settings, attach your platform-independent modules to a new Blazor application (Add a Module in Code). Modules should be converted to .NET Standard 2.0. See the following article: How to port an XAF platform-agnostic module to .NET Standard 2.0+."
There has been a lot of interest in this topic so we decided to create a quick video about having your XAF Win, Web and Blazor in the same solution.
You can see the video here: https://www.youtube.com/watch?v=g5xvMPm0LJI&t=
Now, let's create a custom template that contains all platform XAF offer us.