Article coming soon.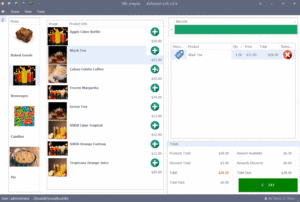 Some interesting points:
Barcode field gets auto-focus to account for scanning capability.
On Screen Keybooard gets triggered every time an editable field is focused.
Touch UI action automatically increase size of controls and distance between some of their elements.
The size and distance are increased according to the TouchScaleFactor value.
Font Size selection thanks to Llamachant Framework Modules.
Hope you guys like it. XAF out!