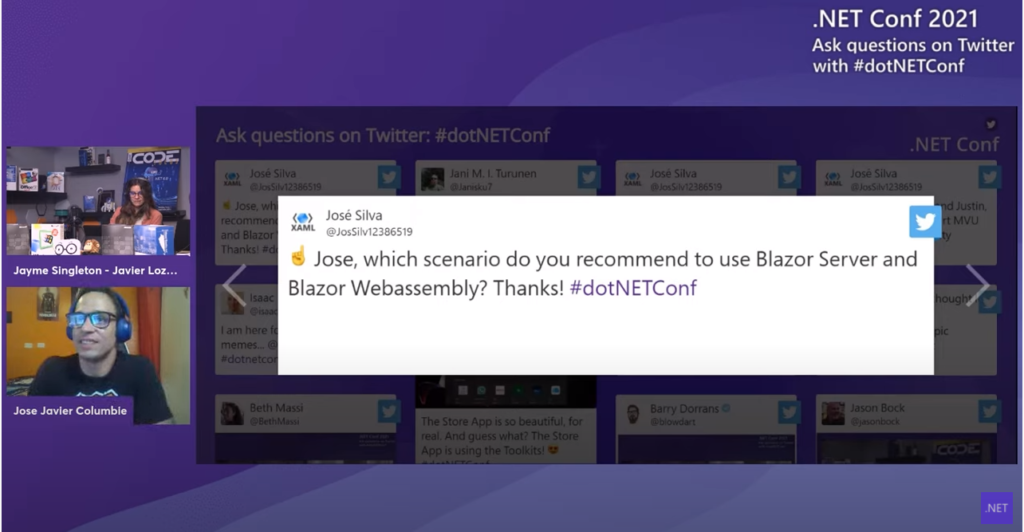 Here is the recording:
All other sessions are also available on demand so be sure to check out anything you missed, especially the keynote where the .NET team showed off all the new things you can do with .NET 6. All the content is available, including speaker deck and demos, on this GitHub repo.
All sessions can be viewed on Channel 9 with localized captions and the .NET YouTube Channel.
Until next time Blazor out!.