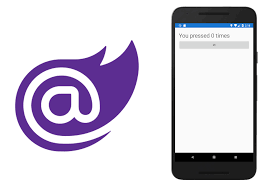 Stay tuned for a new tutorial on how to create mobile applications with Blazor. As part of a great initiative of the Xamarin community in Spanish, on December 9 we will be creating a sample project from scratch. If you want to learn more about this event check the link below.
https://www.luisbeltran.mx/2020/11/16/segundo-calendario-de-adviento-de-xamarin-en-espanol/
And don't forget you can switch languages at the top of my blog . Blazor out!