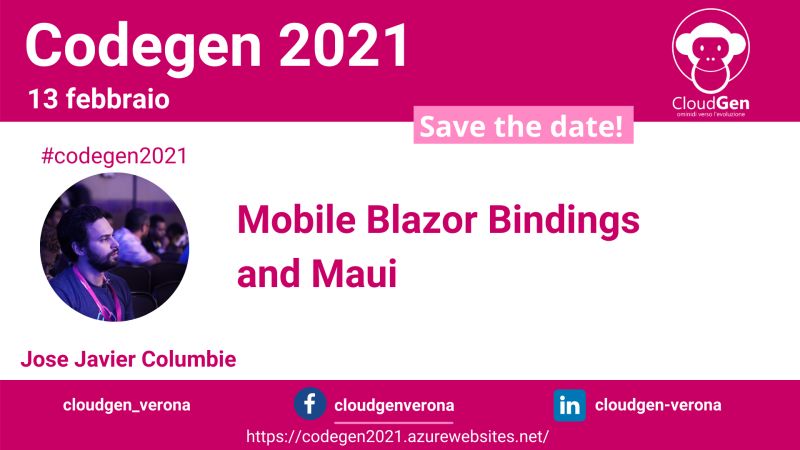 On February 13th I had the chance to talk about Mobile Blazor Binding in the Italian Codegen 2021 Conference.
We discussed the future of Blazor and how can we develop with a single code base for Desktop, Web and Mobile.
As promised here are the slides of the talk:
I already had a few request to do the talk in Spanish. Well, I am really excited to share that Next Feb 26 and 27 I will giving the same session for the Spanish Community in Netcoreconf 2021 Conference. Can't wait.
Until next time. Blazor Out!