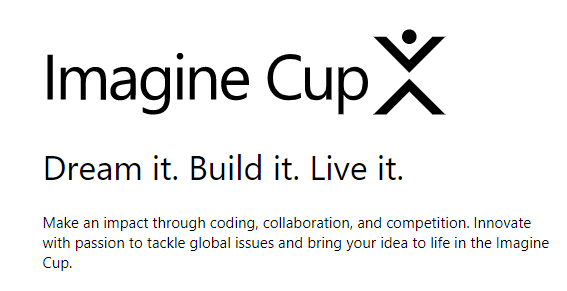 Imagine Cup Junior 2021 provides students aged 13 to 18 the opportunity to learn about technology and how it can be used to positively change the world. The global challenge is focused on Artificial Intelligence (AI), introducing students to AI and Microsoft's AI for Good initiatives so they can come up with ideas to solve social, cultural and environmental issues. It's also a great opportunity to encourage students to develop and practice 21st century skills like communication, collaboration, critical thinking and creativity.
And this year I got the honor to participate as a judge:
"Welcome to the Imagine Cup Junior 2021 Final Competition, esteemed judge! We are excited to have you join us for this competition and we are thrilled to send you your judging assignments!"
For those who want to know more about the competition this video is a great presentation for the 2021 edition:
I have to say I had a lot of fun reviewing the projects and found a lot of thinking out of the box from our next generation. You can check the winners here:
https://educationblog.microsoft.com/en-us/2021/06/announcing-imagine-cup-junior-ai-for-good-challenge-2021-winners
Please take a look at the real impact of those projects. From solutions to hearing impairments to early detection of skin cancer. I could not be more proud of the projects I got assigned to me.
I look forward to next year edition and I am already encouraging my nephew to get involved.
Well, that is it, I used to hear about Imagine Cup when I was a kid, who could tell me I would get the chance to participate as judge.
Until next time, XAF out!