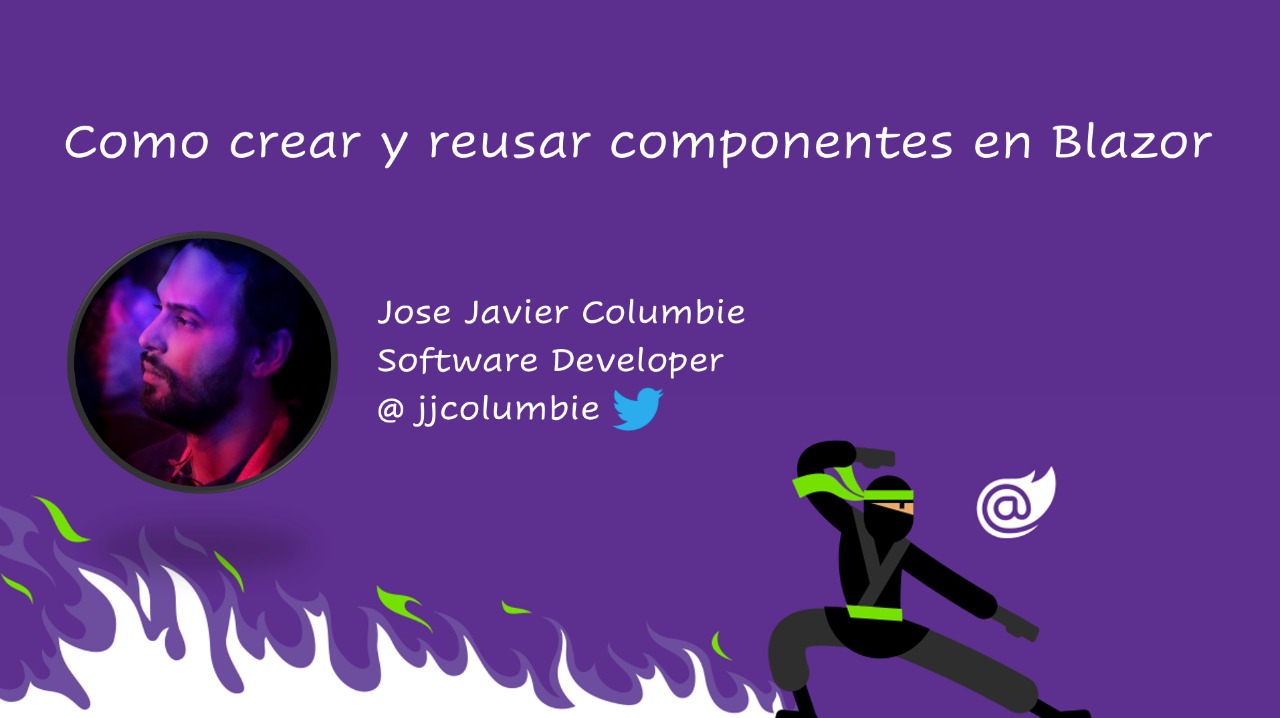 Last Thursday on September 17th I was invited to talk about Creating and Reusing Blazor Components on one of the Blazor en Español meetup events.
We discussed about components creation, reusability, packaging, redistribution, templates, cascading values, attribute splatting, components lifecycle, databinding, events and of course the future of Blazor. I personally had a blast talking about technology and sharing my experience with the community and I am looking forward to a second talk about dynamic components 🙊🙊.
Here is the video of the talk:
English version: Coming Soon. As soon as I have a little spare time that is definitely on my To do list 🙂
Thanks to Vicente Guzman for the opportunity, and for the great job you guys are doing for the Blazor Community in Spanish.
PS. Please don't forget we have a translate feature on the top of the blog for the Spanish-speaking world 😎.

Blazor out!