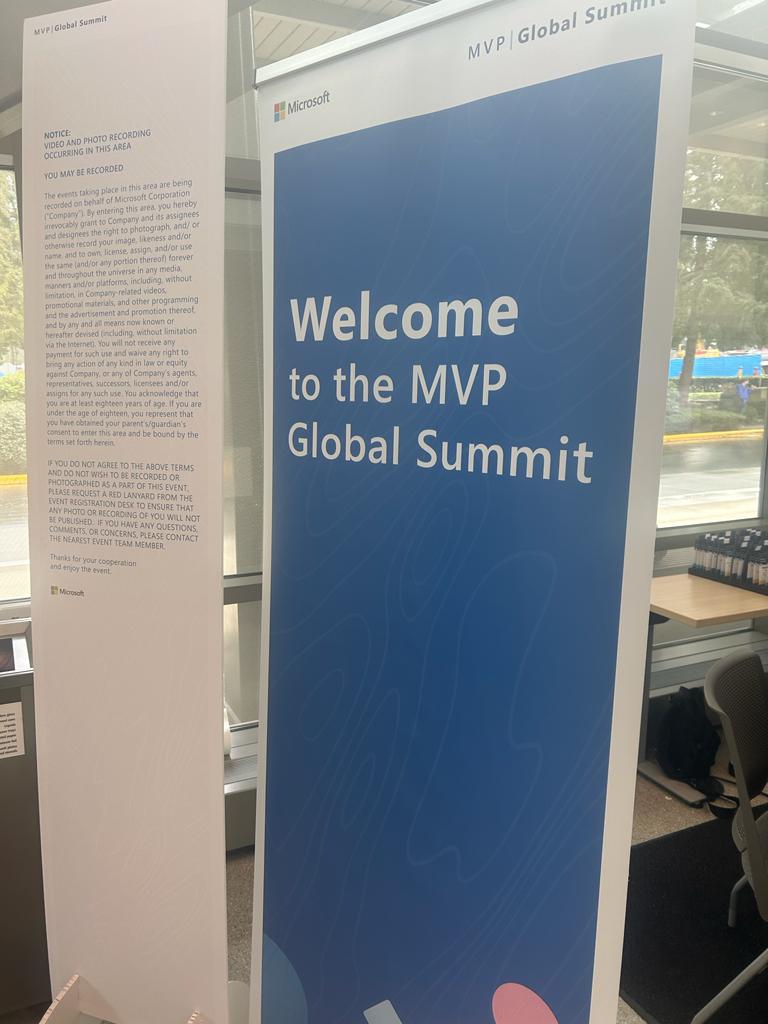 Participating in the Microsoft MVP Global Summit is an unforgettable experience that any tech enthusiast would cherish for a lifetime. It's a gathering of the brightest and most passionate technology experts from all around the world, all in one place, sharing their insights, experiences, and ideas.
Here are my impressions from the Microsoft MVP Global Summit 2023💥
As an MVP, the Summit is an opportunity to meet your peers, engage with Microsoft engineers, and learn from the best in the industry. The Summit is an exclusive event, and it's a privilege to attend. The event is held annually and is a great opportunity to learn about the latest technologies being developed by Microsoft.
One of the main reasons why the Microsoft MVP Global Summit is so unique is the fact that the attendees are Microsoft MVPs. Duh! Microsoft MVPs are experts who have been recognized for their expertise in a specific technology or platform. MVPs are chosen based on their contributions to the community and their technical excellence. As such, the MVP Summit is a gathering of the best of the best, and the level of expertise and knowledge at the Summit is unparalleled.
The event is filled with sessions, workshops, and discussions that cover a wide range of topics related to Microsoft technologies. The sessions are presented by Microsoft engineers and MVPs, and they cover the latest technologies, best practices, and solutions.
But the Summit is not just about learning; it's also about having fun. The event includes social events, such as receptions and dinners, where attendees can relax and enjoy the company of their peers. The social events are a great opportunity to connect with other MVPs and Microsoft engineers on a personal level.
Well, having said that last April 18th to 20th I travelled to Seattle to participate at the MVP Global Summit 2023💥
I had an awesome time discussing about Open AI, Oqtane and as always a lot of Blazor and Azure. (We can't not talk about specifics just yet – NDA, legal words, lawyers words 😒)
It was my first In Person MVP Summit and I met MPVs from all around the world.
Many of the MVPs I had the chance to speak with were people whom I had only previously interacted with on Twitter or other social media platforms. As a result, it was a surreal experience to finally meet these individuals in person and to have the chance to speak with them face-to-face.
This was the highlight of the Summit for me. It was a reminder of the power of social media to connect people and to build communities around shared interests, and it was a testament to the strength and vibrancy of the Microsoft MVP community.
If you want to get an impression of this amazing conference, check the pictures below: